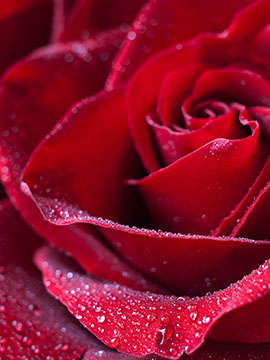 Share Your Memory of
Martha
Obituary of Martha Annette Goggans
Funeral Services will be held at 11 a.m., Sat., Sept. 18, 2010 at Usrey Funeral Home in Pell City, Ala. for Martha Annette (Barber) Goggans who passed away after a long struggle with Alzheimer's disease. She was a faithful Christian, a devoted wife and a loving mother.
Annette was born in Eden, Ala., on May 25, 1940 to Mildred Adeline Stewart and Alvin Lee Barber, Sr.—the eldest of seven children. She spent several of her teen years on the island of Okinawa where she loved performing water ballet. When her family relocated to Nebraska, she met and married the love of her life, Frank Nathaniel Goggans, Jr., in 1959. Annette and Frank spent many wonderful years together, relocating and traveling with the U.S. Air Force while raising their family.
Their tours included 10 years in Abilene Tex. (1972-76; 1980-86) where they attended Woodlawn Church of Christ, and several years in Frankfurt, Germany in the late 1970s. They moved to Pell City in 1986, where they were members of Logan Martin Church of Christ before moving to Cumberland Furnace in 2007.
Annette had a special place in her heart for all children and dedicated her life to teaching children's Bible classes. As a vocation, she was a teacher and administrator. She taught preschool and kindergarten in her early years, and also worked in both public and private schools in various roles. She combined her passions for family, history, and English by chronicling her family genealogy and contributing articles to the historic society of St. Clair Co.
Annette is survived by her husband, Frank, and their three children: Joanne & Mark Stribling of Abilene, Tex.; Frances & Gordon Harrison of Kennesaw, Ga.; and Nathan & Nancy Goggans of Cumberland Furnace, Tenn. She also leaves behind nine grandchildren: Jonathan Sterling, Casey Sterling, Caren Estall, Robin Sterling, Jeffrey Sterling, Kristin Weyand, Harrison Weyand, Elizabeth Goggans, and Nate Goggans, as well as two great-grandchildren.
On Fri., Sept. 17, at 5 p.m., a visitation will be held for family at the funeral home. Friends are invited to attend 6-8 p.m.
To send flowers to the family of Martha Goggans, please visit Tribute Store
Visitations
6:00PM to 8:00PM on Friday, September 17th, 2010 at Usrey Funeral Home Pell City (map/driving directions)
Services
In-state at 7:00PM, Service at 11:00AM at Usrey Funeral Home Chapel Pell City on Saturday, September 18th, 2010 (map/driving directions)
Cemetery
St. Clair Memorial Gardens 21271 U.S. 231 Pell City, AL 35125 (map/driving directions)