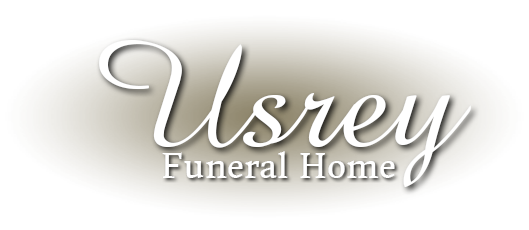 Resources

Links of Interest

Home Health and Hospice Care
Comfort Care Hospice of Talladega
702 East Battle Street, Talladega
(256) 761-1250
www.comfortcarehospice.org
Lakeside Hospice of Pell City
P.O. Box 544
Pell City, AL 35125
(205) 884-1111
www.lakesidehospice.org

---
When a Death Occurs
Several things need to be considered when a death occurs. The order in which things need to be done usually depends on whether the death occurred at a residence, a public place, a care center, or in a hospital.
When a death occurs in a care facility, such as a hospital or nursing home, the professional staff will notify you and the necessary authorities. If the name of the funeral home has been left with them, the institution will notify the funeral home at the time of the death. The funeral director will contact you immediately following their notification to help you proceed. (However, we suggest you contact the funeral home immediately, so you've got the reassurance you need that all is taken care of properly.)
If a loved one was in the care of a hospice program, a hospice representative will give family members instructions and procedures to follow. The coroner/medical examiner will be notified will be notified by hospice. Following their release the hospice will contact the funeral home. (It is always a good idea for the family to contact to funeral home immediately so that they will be aware of the pending call.)
NOTE: The Medical Examiner's/Coroner office needs to be notified to all deaths that occur in a home.
In other situations, such as when a death occurs at home or in the workplace, a family member or co-worker should contact emergency personnel and the person's physician if he or she was under a doctor's care. If the death occurs at home with family or friends present, and the person is under a physicians care, the family will want to call the funeral home directly.
However, if the death occurs in a residence and no one is there at the time of death, the police will need to be notified and respond to the residence before the deceased is removed from their home.
---
If in any case you are not sure of who to notify or what to do, you may call your funeral home and they will assist you in notifying the proper agencies.
Commonly-Used Terms
Naturally, there may be funeral service terms you're unfamiliar with. We provide this glossary for your convenience, and if you find there's a word not listed here which you'd like our assistance in defining, feel free to call one of our staff members at (256) 362-2344 in Talladega, or (205) 338-0303 in Pell City. We'd be honored to assist you.
Above-Ground Burial
Advance Planning
Arrangement conference
Basic Services of Funeral Directors and Staff
Burial
Cash advance items
Casket
Casket price list
Cemetery deed
Columbarium
Committal Service
Cremation
Crypt
Custodial care
Customer's Designation of Intentions
Direct burial
Direct cremation
Entombment
General Price List
In-Ground Burial
Interment
Inurnment
Itemized Statement of Services and Merchandise
Lawn Crypt
Mausoleum
Memorial
Memorial Donation
Niche
Outer Burial Container Price List
Pre-Need
Professional Service Fee
Refrigeration fee
Topical disinfection
Transfer of Remains fee
Urn
Vault
---
Widening the Circle
Even if you've been aware of who needs to be notified in those first few hours, one of the first phone calls you will need to make is to the funeral home you will entrust with the care of your loved one. Funeral Directors are experienced professionals who can provide information and guidance.
While you may ask the director any questions at this time, you will be able to discuss the arrangements in detail later when you meet in person. During this initial call, the funeral director will gather information to be able to transport your loved one to the funeral home.
The funeral director may ask you several questions, including whether your loved one made any pre-arrangements and whether you give your permission to embalm the decedent, if necessary. The director will schedule a date and time for you to meet at the funeral home and will let you know what you should bring with you.
Others you will need to call are:
Family members and friends
Clergy or other spiritual advisors
If your loved one wanted to be an organ donor, inform the hospital staff or the organization which is to receive the donations.
There are several other questions that you may have in regards to the death of your loved one:
Do I have to have embalming?
Do I need to purchase a casket?
What about cemetery arrangements?
Does the family have to engage the services of a minister?
What type of service should we have?
By contacting the staff at either Usrey Funeral Home facility, we'll be able to help answer your questions and assist in making the appropriate plans. You can reach us at (256) 362-2344 in Talladega.
However, one of the best ways to make sure that all of your questions and desires are taken care of is to make pre-arrangements. This is as simple as outlining your wishes to having all of the details written down and the financial arrangements prepaid. Please contact one of our staff at (256) 362-2344 in Talladega, or (205) 338-0303 in Pell City to learn more about pre-arrangement.
---
What is a Death Certificate?
A death certificate is a legal document signed by the attending physician indicating the cause of death and other vital statistics pertaining to the decedent. If your loved one died in an accident, the county medical examiner or coroner may prepare the form. The funeral arranger can help you prepare and file the death certificate with the state and assist you with purchasing certified copies. Certified copies are needed to apply for benefits due the family, to sell or transfer ownership of property, to gain access to safety deposit boxes and bank accounts and to receive Veteran's benefits. Additional copies may be ordered at any time directly from the county or state agency responsible for vital statistics.
What Can I Expect When I Arrive at the Funeral Home?
When you visit the funeral home, the funeral arranger will provide you with price lists and guide you through the entire arrangement process, explaining how you can create a memorable personal celebration of your loved one's life.
The arrangement process may include:
Preparing and filing the official death certificate
Scheduling the location, date and time of services or events
Selecting a casket, urn or other items
Preparing an obituary notice
Scheduling vehicles
Selecting pallbearers
You may also sign necessary authorizations or make arrangements to have them signed by the appropriate family members.
Feel free to bring any photos, music or memorabilia so that you and your funeral arranger can discuss how you would like your loved one to be remembered. More and more people today choose to personalize the funeral services they plan for their loved ones. A favorite song, a favorite gathering place, even a favorite activity can all become part of the service. Our funeral arrangers will listen and assist you in planning a loving tribute that captures the spirit of the person whose life you wish to honor. To learn more about personalizing the service, please read the Personalization section of this Web site. The funeral arranger will discuss personalization with you during your arrangement conference.
The following checklist will help you remember what information about the decedent and items will be needed when meeting with a funeral arranger.
Full legal name
Home address
Social Security number
Date of birth
Place of birth
Father's name
Mother's maiden name
Veteran's discharge papers (DD-214)
Recent Photograph
Highest education
Occupation
Place of burial (if applicable)
Clothing
Clergy name and phone number
Survivors (name and relationship)
Insurance policies (if applicable)
---
Burial and Cremation Arrangements
If you choose interment you will need to select a grave space, lawn crypt or mausoleum space and will want to choose a memorial or monument. There will be a professional service fee for the interment.
If you choose cremation, remember that you can plan a visitation and funeral ceremony to be held before the cremation. Another option is a memorial service to be held after the cremation with the urn present and/or a display of photos and other items that illustrate the life of your loved one. You also have memorialization options at the cemetery, including permanent placement of cremated remains.
A member of our staff will be honored to explain all of the options available to you.
Please browse some the links below. We proudly support the following organizations: