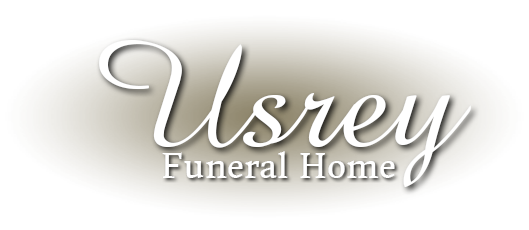 Funerals are an important step in the grieving process, as well as an opportunity to honor a life lived. They offer surviving family members and friends a caring, supportive environment in which to share thoughts and feelings about the death. Often funerals are the first step in the healing process.

---
Traditional Funeral

The advantage of choosing a traditional funeral is that it follows a familiar pattern so families will know what to expect. A traditional funeral can make it easier for families and friends, because there's an established etiquette for the different stages of the ceremonies involved.
Calling hours or visitation

A formal service in a funeral home or church
Procession with a hearse to escort your loved one to a cemetery
Earth burial or entombment of the casketed remains in a mausoleum

Some of the costs associated with a traditional funeral will include:
Personal services of the funeral director

Embalming, dressing, cosmetology and hair arrangement
Use of funeral home for visitations and the funeral service
Hearse and other funeral vehicles
Casket, vault and other goods and services

---
Personalized Funerals

We take great care to offer services to those in our community who are seeking more personal ways to express grief and say goodbye to a loved one. We do not seek only to 'dress up' the traditional funeral services, but listen closely to our families, and create truly unique, completely personal services for your loved one.
Some popular ways in which our client families have personalized funerals include:
Display arts, crafts, or other personal artifacts that were cherished by the deceased

Lead the funeral procession past some of the deceased's favorite spots.
Hold the funeral in a favorite spot of the deceased, especially if he or she was not a churchgoer.
Playing favorite songs during the Calling hours or service.
Releasing balloons, at the interment, as a celebration of the life and ethereal spirit of the deceased.
Presentation of a personalized photo display, digital or video memorial.
Family and friends are invited to write letters containing their unspoken thoughts, which are then placed in the casket with the deceased.
Online guest books. All comments left by Web site visitors are noted to the funeral register for the family.
Live music played at services.

---
Direct (Immediate) Burials

Direct burial includes local transfer of the deceased to the funeral home, required authorizations, services of funeral director and staff, transportation of the deceased by livery to local area cemetery. Our prices do not include cemetery charges.

---
Nationwide and International Services

If your loved one dies far from Talladega, we will help you return their body to you. And, should you wish a loved one returned to their birthplace, or to another location for interment or entombment, we can make all the arrangements for you. Call us to discuss your needs at (256) 362-2344.

---
Limited Services Options

Every family is unique. We listen not only with our ears, but with our hearts and will consider all your financial and emotional constraints in designing a funeral or memorial service that suits your needs. No matter what your budget or your vision for your loved one's service, we're here to help.