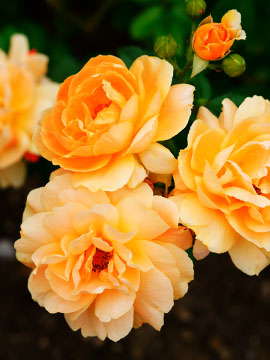 Share Your Memory of
Lilly
Obituary of Lilly Wesley
Mrs. Wesley was a native of Clay County. Lived in Talladega 64 years. Active member of Bemiston Baptist Church for many years. Member of Eastern Star.
Survivors: Son, Lavelle Wesley (Connie) of Talladega, Grandson, Tyler Wesley of Talladega, Grandson, Brian Smelley of Chatanooga, TN, Sister, Inez Griffin of Clay Co., Sister, Ollie Pearl Carr of Munford, Sister, Louise Bolton of Munford
Preceded in Death: Husband, Blake E. Wesley and Daughter, Brenda Smelley.
Visitations
4:00PM to 5:00PM on Sunday, May 29th, 2011 at Usrey Brown Service Funeral Home Talladega (map/driving directions)
Services
5:00PM at Graveside on Sunday, May 29th, 2011
Cemetery
Pine Hill Memorial Park 35036 Alabama Highway 21 Talladega, AL 35160 (map/driving directions)