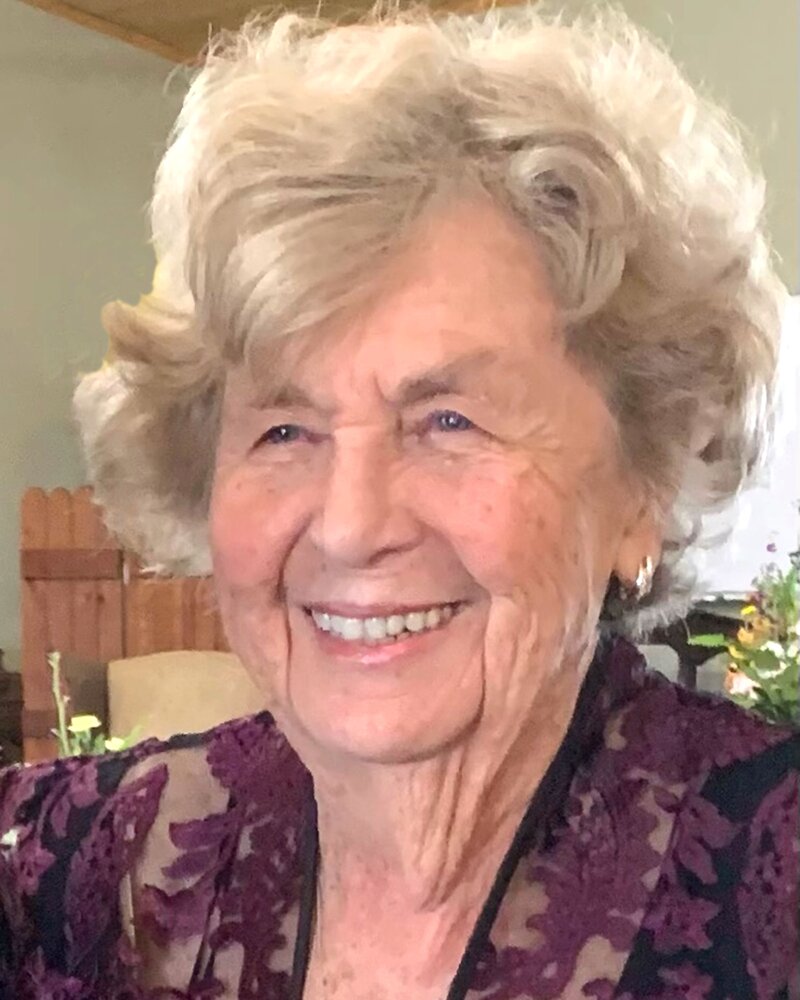 Obituary of Mary Sue Pafford Gaines
Please share a memory of Mary Sue to include in a keepsake book for family and friends.
Mary Sue Pafford Gaines was born in Orlando, Florida on January 9, 1930. Mrs. Gaines attended the University of Alabama where she received a Bachelor of Arts degree in Speech Correction. While at the University, Mrs. Gaines was the President of Zeta Tau Alpha sorority and was chosen as a Corolla Beauty during her sophomore year. During her Junior year, she was in the homecoming parade representing Pi Kappa Alpha fraternity. It was at the U of A that she met her future husband, Ralph D. Gaines, Jr. They were married on July 21, 1951 in Daytona Beach, FL at the First Baptist Church and made their move to Talladega, AL. Mrs. Gaines spent her first year in Talladega as a teacher at the Alabama School for the Deaf. She devoted the next two years to serving as Mr. Gaines' secretary at his law firm. In 1954, their first child of five was born and Mrs. Gaines focused her time and efforts to raising their children. From Little League baseball, to dance recitals, Boy Scouts, the Talladega Swim Team, piano lessons and through high school basketball, cheerleading, and tennis team, Mrs. Gaines was a strong believer in providing support and guidance for her five children as well as other young people. She believed that hard work leads to success, and she and Mr. Gaines instilled that in their children. Her family expanded to include twelve grandchildren and 5 great- grandchildren. She was a member of the First Baptist Church of Talladega, Mrs. Gaines worked in the nursery when her children were young and sang in the church choir. She then taught 7 th and 8 th grade Sunday School classes before being promoted to Head of the Department and eventually moving to her adult Sunday School class. Mrs. Gaines always appreciated how she, a Florida girl, was welcomed to the Talladega community. Her desire to serve the people of Talladega and assist in the growth and development of her hometown remained important to Mrs. Gaines throughout her life. She was Past President of the Chamber of Commerce in Talladega where she was instrumental in the organization of the Ambassador Program and Pioneer Days, a fun, educational three-day event not only for our community but bringing in school children through adults from throughout the state. Mrs. Gaines was President of the Beautification Council and was implemental, along with the assistance of Claude Friday, in the erection of the original three road signs welcoming people into Talladega. She was a past President and active member of the Junior Welfare League of Talladega for almost 10 years, a charter member of the Talladega's Friends of the Library and was helpful in saving the old Talladega Library from destruction. She was President of the Camellia Garden Club during her early years in Talladega, a member of the Lincoln Garden Club and just last year, at 91, served as President of the Holly Garden Club. Continuing her determination to help Talladega thrive, Mrs. Gaines was a charter member of Talladega First, was later a member of Antique Talladega and founding member of and currently served on the Board of Directors of the Ritz Theatre. She worked with the April in Talladega Pilgrimage Council, serving as President and Chairperson for several years. Past President of the Talladega Study Club and a member of and Regent of the Andrew Jackson Chapter of the Daughters of the American Revolution were also included in her service. Under the direction of Mrs. Ruby McBride, Mrs. Gaines was a Red Cross volunteer at the Talladega Nursing Home. Mrs. Gaines continued to be a contributor to her community as she volunteered with the Red Door Kitchen, was a past member of the Talladega Park and Recreation Board for 5 years and a past member of the Lincoln City Recreation Board where she helped engineer the tennis courts and walking trail in Lincoln. A firm believer in supporting the education system in Talladega, Mrs. Gaines was instrumental in the establishment of the Talladega School Foundation and served as the first President. She was influential in the founding of the Heritage Hall Museum Foundation, served as the first president of the foundation, and was a former docent and member of the Board of Directors of Heritage Hall Museum. To avoid the destruction of the home of former Governor Parsons, Mr. and Mrs. Gaines moved the 1850s home to Meadowlake Farm, renovated the home and operated "The Governor's House Bed and Breakfast" for the next 15 years, another successful effort to bring guests to our area and showcase our community. In 1999 Mrs. Gaines was the recipient of the "Volunteer of the Year" award from the Greater Talladega Area Chamber of Commerce. Just a year later the Girl Scouts of the Cottaquilla Council recognized Mrs. Gaines with the 2000 Lifetime Achievement Honor. Also in 2000, Mr. and Mrs. Gaines were recipients of the "Citizens of the Year" award through the Greater Talladega Area Chamber of Commerce. Twenty-one years later, in July of 2021, a Proclamation was issued acknowledging and honoring Mrs. Gaines for her years of public service. Mrs. Gaines was preceded in death by her husband, Ralph D. Gaines, Jr., her parents, Charles Herbert Pafford and Mary Matilda Shaw Pafford, and her brother, Charles Herbert Pafford, Jr. ("Bubba"). She is survived by her five children, Ralph D. Gaines III (Lisa), Charles Pafford Gaines (Sharon), Susannah Gaines Herring (Dave), Priscilla Gaines McMillan (Ken), and Lucius Shaw Gaines (Jacqueline), twelve grand-children, Ralph Dewar Gaines, IV, Jackson Paden Gaines, Charles Pafford Gaines, Jr., William Chandler Nash Gaines, Emily Grace Sills, Janie O'neil Chan Sills, Mary Caroline Herring Smith, Heather Priscilla Herring Miller, Johnston Gaines McMillan (Eryn-fiance'), George Laurens Shaw McMillan, Graham Hamilton Shaw Gaines, and Jacqueline Madison Gaines, and five great-grandchildren, Mary Claire Smith, Charles Tyler Smith, Jr., Riley Elizabeth Gaines, Catherine Reagan Gaines and Ralph D. Gaines, V. Mrs. Gaines loved the Lord, her family and friends, her community, and the outdoors, particularly nature's beauty in the flowers and birds. Thank you to Sylvester White, Mike Weber and Ronnie Richardson for the love and care that you devoted in keeping our mom's lawn and "bird land" in pristine shape! Special thanks to the ladies, Tammie, Tonett and Erica, who kept Mrs. Gaines' company at night and endured many hours of westerns and cowboys, and to the wonderful staff at Lakeside Hospice. The funeral will be Saturday, December 3, 2022, at the First Baptist Church in Talladega with Reverend Robert Klotz officiating. Visitation will be in Thomas Chapel at the First Baptist Church at 9:30 a.m. with the service beginning at 11:00 a.m. Private committal services will be for the family at the Gaines Family Cemetery at Meadowlake Farm. Mrs. Gaines would be honored if, in lieu of flowers, donations were made to the following: First Baptist Church of Talladega, 216 North St E, Talladega, AL 35160 OR The Ralph D. Gaines, Jr. Scholarship Fund, The University of Alabama School of Law, Box 870382, Tuscaloosa, AL 35487-0382
Share Your Memory of
Mary Sue
Usrey Funeral Home
Serving Others as We Would Be Served
We're proud to be active members of the Alabama Funeral Directors Association and the National Funeral Directors Association.