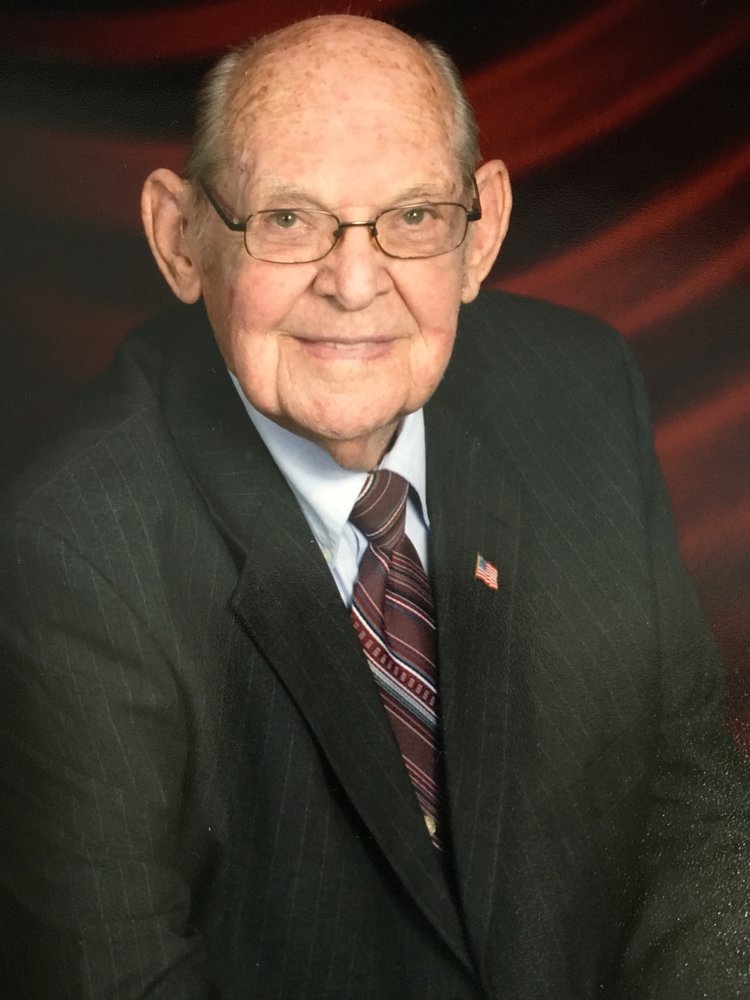 Obituary of Gene Morris Hodnett
Alpine, AL - Gene Morris Hodnett, 92, passed away April 5, 2021. His funeral service will be 2:30, Thursday, April 8, at Usrey Funeral Home in Talladega. His family will receive friends for one hour prior to the service also at the funeral home. If you needed a yellow meat watermelon, Gene Hodnett was your man. Friends, family and his community knew him as the "watermelon man". His love of planting Clay County watermelon seed came out of his love for Clay County where he was born. He was 92 and talking about planting his watermelon patch just a day before his spirit left this earth to see his beloved wife, Eva, who also died the day after Easter 2019. Collowyn "Cal", his oldest son learned how to apply a work ethic to everyday life. Cal's daughters Kim Fontenot of Alexandria, LA fondest memory of "granddaddy" was eating watermelons with him because he would save a good on for us and Amy McNulty of Alexandria, LA said her fondest memory was being able to ride granddaddy's toys, four wheelers, and a golf cart when she was little. Wayne, the second son's fondest memory is watching his dad chase their pig who had gotten out down the red dirt road and coming back holding the pig with red dirt covering the pig and his dad. Wayne's daughters Nancy Hodnett of Alpine, AL said the shenanigans that he would play on her like the time he put a blue light in her bedroom window when she was little because she disliked K Mart. Allison Hodnett of Myrtle Beach S.C. said his love of watermelons and gathering on the front porch making hand cranked ice cream with grandkids getting to sit on top of the ice cream maker. Wayne's son, Adam said he remembers riding on the foot board of the tractor as far back as he has a memory. Nita said riding on the tractor with her daddy and riding behind his arm in his truck because she was so little in height. (She is still short.) Nita's sons Brian Lewis of Alpine, AL said his memory was working with granddaddy and his ability in finding electrical wire, waterlines, sewage lines and then having to replace them. Brian also said he taught me how to drive when I was 14 while he slept in the truck on the way to somewhere. Mark Lewis of Pittsburgh, PA said his granddaddy had a work ethic to start early in the morning but had to have biscuits at 10:30 AM. Granddaddy is survived by 15 great grandchildren and 7 Great great grandchildren. Sister Joy Hulsey of Charlotte, NC and Ray Hodnett of Mellow Valley, AL. On line condolences may be offered at www.usreyfuneralhome.com Usrey Funeral Home of Talladega will direct the service.
Visitation
1:30 pm - 2:30 pm
Thursday, April 8, 2021
Usrey Funeral Home
516 North Street
Talladega, Alabama, United States
Funeral Service
2:30 pm
Thursday, April 8, 2021
Usrey Funeral Home
516 North Street
Talladega, Alabama, United States
Graveside Service
Clay County Memory Gardens
85251 Hwy 9
Ashland, Alabama, United States
(256)-354-3214
Share Your Memory of
Gene
Usrey Funeral Home
Serving Others as We Would Be Served
We're proud to be active members of the Alabama Funeral Directors Association and the National Funeral Directors Association.