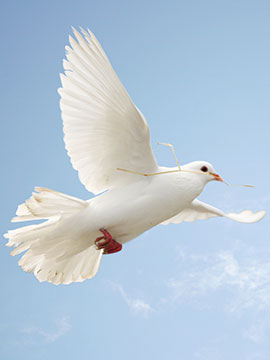 Obituary of Bobby Ray Hollis
Bobby Ray (Bob) Hollis, 89, of Pell City, AL, passed away on January 18, 2020. Funeral service will be held at Usrey Funeral Home on Tuesday, January 21, 2020 at 11:00 am with Reverend Russell Hestley officiating. Burial will follow at St. Clair Memorial Gardens Cemetery.  Visitation will be held at Usrey Funeral Home on January 21 st at 10:00 am. Bob was born in Pell City, AL to Viola and Grady Hollis, Sr. on May 4, 1930. He was a graduate of Pell City High School class of 1948 and a member of the Pell City First United Methodist Church. Bob often said, "Every day is a bonus and a blessing." Born in the depression era, he was a tough man who loved deeply. Jeri, the love of his life and wife of almost 67 years, passed in 2016, but staying true to his words, he continued to press on—cherishing every holiday and birthday with his family and every visit, phone call or card from friends and loved ones. Bob proudly served his country in the United States Air Force during the Korean War. He went on to work at Hayes Aircraft Corp. for 17 years. He had a passion for history and believed it was important to share stories from the past. His personal stories captivated his audience, produced laughter and usually resulted in lessons learned. In 1971, Bob and Jeri became the 2 nd generation to own and operate The Pell City Flower & Gift Shop—opened in 1945 by Jeri's parents. From Air Force to florist, Bob was talented and dedicated, a downright hardworking man. For 41 years, he could be found standing behind the back table at the flower shop designing beautiful sprays and flower arrangements while wearing a Greek fisherman's cap and chewing a cigar. During that time, he not only had the privilege of working alongside Jeri and his two daughters, but he also instilled the importance of work ethic in his grandchildren and great-grandchildren. Bob had an adventurous spirit. He enjoyed traveling and thought it was important to explore different places. He lived by example. Bob loved his family, would not let a child or an animal go hungry, was respected by many and left a lasting impression on countless lives. His life cannot be summed up in a few words, but if asked Bob would say, after removing his cigar and tilting the bill of his cap, "It's been a wonderful life." Bob is survived by his daughters, Karen Vardaman (Mart) and Cindy Luby (Eric); grandchildren, Jennifer Gilbert (Kyle), Tracy Smith, Ray Smith (Sheena), Holli Driver, Mark Steed (Ami), and Erica Williams (Justin); and great-grandchildren, Ethan, Jayden, Kyla, Zoe, Claire, Dawson and Micah. He is preceded in death by his wife, Jeri, and many loved ones.
Visitation
10:00 am - 11:00 am
Tuesday, January 21, 2020
Usrey Funeral Home - Pell City
21271 US Hwy 231
Pell City, Alabama, United States
Funeral Service
11:00 am
Tuesday, January 21, 2020
Usrey Funeral Home - Pell City
21271 US Hwy 231
Pell City, Alabama, United States
Interment
St. Clair Memorial Gardens
Pell City
Pell City, Alabama, United States
Share Your Memory of
Bobby
Usrey Funeral Home
Serving Others as We Would Be Served
We're proud to be active members of the Alabama Funeral Directors Association and the National Funeral Directors Association.