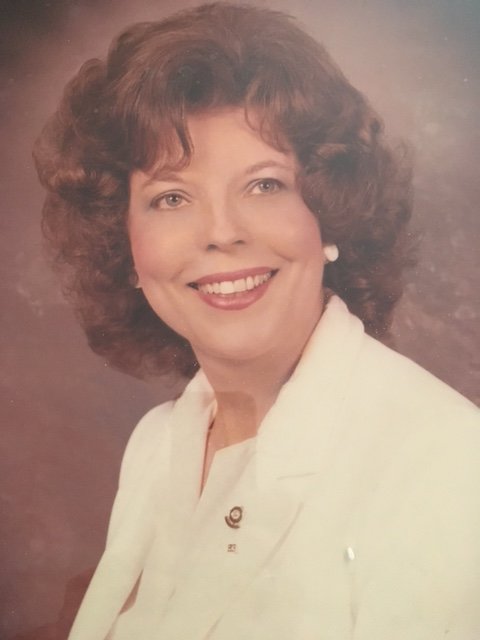 In Memory of
Betty Jo Owsley
1931 - 2018
Obituary of Betty Owsley
Betty Jo Owsley, 86, of Talladega passed away Sunday, February 18, 2018. Her funeral service will be 2:00 pm, Wednesday, February 21, 2018 at Usrey Funeral Home in Talladega with Robert Klotz officiating. Burial will follow at Pine Hill Memorial Park. The family will receive friends from 1:00 to 2:00 pm before the sevice.
Mrs. Owsley graduated Jacksonville State University and began a teaching career in the early 1950s. A lifelong resident of Talladega, she taught in the Talladega public school system until her retirement in the 1990s, although early in her career she taught in the town of Eva, Alabama as well as Winterboro. She taught elementary school in the Talladega public system at Hal Henderson as well as several other schools.
In the mid-1960s, she gave birth to a son who would be diagnosed at age 3 with autism, at a time when autism was virtually unknown. This experience caused her to return to school and eventually earn two masters degrees and all-but a doctorate in the teaching of special education with an emphasis in learning disabilities. The additional degrees were earned at Jacksonville State University and the University of Alabama. She then became the first teacher ever of the learning disabled in the Talladega City School system, where she spent the rest of her teaching career.
In October, 1985, Mrs. Owsley received the Educator of the Year award from the Alabama Governor's Committee on Employment of the Handicapped. In May, 1994, the Talladega City Board of Education presented her with a Certificate of Appreciation for outstanding contributions and dedicated service to Talladega City Schools. In August, 1994, the Talladega City Education Association presented to her an award for her"…Dedicated and Untiring Service in the Talladega City School System."
A devoted Christian, she was a longtime member of the First Baptist Church Talladega, where she was one of the principal founders of the Sunshine Class, a spiritual class for mentally and physically challenged youth and adults, which continues to this day. Mrs. Owsley continued to attend First Baptist until her health would no longer allow her to do so, but she was a faithful supporter of the
ministry until her death.
Years after the United States Supreme Court had opined that promotion of religion was not allowed in the public school system, Mrs. Owsley had a particularly troubled young student in her learning disabilities class. One day the child initiated a conversation with her completely unexpectedly. He inquired of her, "Mrs. Owsley, how can I be saved?" She later related this dialogue to her lawyer
son, who recognized that the question presented to her a dilemma. To answer the question from her heart might have placed her job in jeopardy. "What did you do?" her son asked. She replied, "I told him."
She had faith where others didn't and her presence and input will be sorely missed by her family and community. Above all, she was a teacher of and advocate for, the meek and less fortunate, a loving wife and superb mother.
Mrs. Owsley is survived by her sons, Mark D. (Carol) Owsley and Daniel S. Owsley; brother, Walter (Louise) Taft, Sr.; 4 grandchildren and 6 great-grandchildren, all of Talladega. She is preceded in death by her husband of 48 years, Buford H. Owsley.
Pallbearers will be Shannon Malcom, Richard Popham, Sr., Drew Popham, Cody Malcom, Tim Oliver, and T.J. Oliver.
The family would like to thank the staff and management of Magnolia Place, Lincoln, AL, who helped care for Mrs. Owsley the last few months of her life.
Online condolences may be offered at www.usreyfuneralhome.com.
Usrey Funeral Home of Talladega is directing services.
Usrey Funeral Home
Serving Others as We Would Be Served
We're proud to be active members of the Alabama Funeral Directors Association and the National Funeral Directors Association.