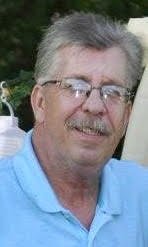 Obituary of Allen Miller
Allen Freeman Miller, 58, of Talladega passed away at his home on Friday December 15, 2017. Graveside services will be 1:30 pm, Sunday, December 17, 2017 at Oak Hill Cemetery in Talladega with Reverend Minnie Bailey officiating.
Allen is preceded in death by his mother, Marianne Martha Miller and his son, Seth Miller.
He is survived by his daughters, Meredith Smith (Scott), Caitie Miller, Savannah Miller and Claire Webster (Josh); grandchildren, Brady Smith, Carson Smith, Colby Ray Gossett, Chloe Gossett and Wyatt Miller; brother, Thad Miller (Lisa); sister, Merri Jane Miller and father, Ray Miller.
Pallbearers will be Scott Smith, Jackson Miller, Brady Smith, Andy Keith, Lyon Wright, Chuck Woodard, Evans Williams and Miles Keith.
Honorary pallbearers will be Freddie Smith, Tim Griffin, Doug Robinson, David Millican, Jim Preuitt and Jim Brock.
On line condolences may be offered at www.usreyfuneralhome.com
Usrey Funeral Home of Talladega will direct services.