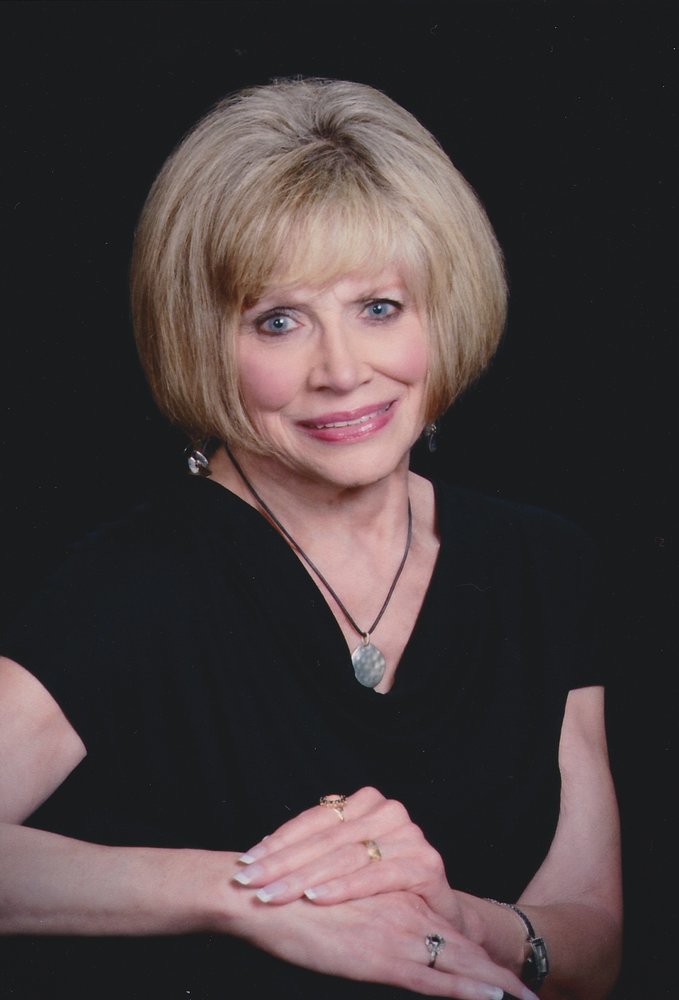 In Memory of
Carol Nave Lambert
1946 - 2017
Visitation
1:00 pm - 3:00 pm
Saturday, December 9, 2017
St. Peter's Episcopal Church
208 North Street East
Talladega, Alabama, United States
256-362-2505

Get Directions
Memorial Service
3:30 pm
Saturday, December 9, 2017
St. Peter's Episcopal Church
208 North Street East
Talladega, Alabama, United States
256-362-2505

Get Directions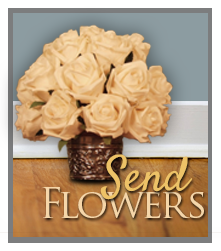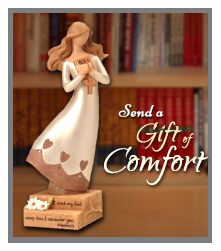 Obituary of Carol Lambert
Carol​ ​Nave​ ​Lambert​ ​entered​ ​into​ ​rest​ ​on​ ​Thursday,​ ​November ​ ​30 ,​ 2017​ ​ at​ ​ the​ ​ age​ ​ of​ ​ 71.​ She​ ​was​ ​born​ ​March​ ​8,​ ​1946​ ​in​ ​Bristol,​ ​Virginia.​ ​She​ ​was​ ​preceded​ in​ ​ death​​ by​ ​​her​ ​father ​​Dr. Dick ​ Donnelly​ ​ Nave,​ ​ her​ ​ mother​ ​ Ewell​​ Sanders​ ​ Nave,​ ​ her​​ ​brother ​ Dick​​ Donnelly​​ Nave​ ​ Jr.​ ​ and​ her​ son​​ ​Charles​ Richard​ ​ ​Lambert​ ​Jr.​ Mrs.​​ ​Lambert​ is​ ​​survived​ by​ ​ her​ ​ husband​ ​ Dr.​ ​ Charles​ Richard​ ​Lambert ​ of​ ​ Talladega,​ ​ Alabama.​​ She​ ​is​ ​​also ​​survived​ by​​ ​her​ ​daughters​ ​Ashlee​ Lambert​
Hughes ​ (​ Patrick), ​ Degee​ ​ Lambert​ ​ Rawls​ ​ (​ Josh) ​ ​and ​​her​ ​son​ ​Thomas​ ​Madison​ Lambert​​ ​II
(Jordan). ​ She was lovingly known as "Mimi" by her six grandchildren-Tucker Brown, Griffin
Hughes, McCalldin Lambert, Caroline Brown, Braegan Lambert and J.R. Rawls. Mrs. Lambert is also survived by her sister Sara Nave Smith (Jack) of Perry, Georgia.
Mrs.​ ​Lambert​ ​grew​ ​up​ ​in​ ​Troy,​ ​Alabama​ ​where​ ​she​ ​attended​ ​Troy​ ​University​ ​and graduated ​ as​ ​ a​ ​​registered​ ​nurse ​​from​ ​Druid​ ​City​ ​School ​ of​​ Nursing​ ​ in​ ​ Tuscaloosa,​ ​ Alabama.​ ​ Her​ love ​ of​ ​ nursing​ ​ led​​ ​her ​to​​ ​serve​ ​for​ ​over​ 20​​ years​​ ​in​ ​several ​​healthcare​ domains​ ​ ​including ​​ICU, primary ​ care​ ​ and​ ​ home​ ​ health.​
Mrs.​ ​Lambert​ ​was​ ​a​ ​faithful​ ​member​ ​of​ ​St.​ ​Peter's​ ​Episcopal​ ​Church​ ​and​ ​served​ ​on​ ​the Altar​ ​Guild.​ ​She​ ​was​ ​active​ ​in​ ​Cursillo​ ​and​ ​Kairos.​ ​She​ ​was​ ​a​ ​member​ ​of​ ​the​ ​Junior​ ​League​ ​of Talladega ​ and​ ​ served​ ​ on​ ​​the ​​PTA​ ​of​ ​the​ ​Talladega​ ​City ​School​​ System.​ ​ In​ ​ her​ ​ spare​​ ​time, ​ she​ loved ​ to​ ​ read,​ ​ travel,​ ​​spend ​ ​time​ ​with​ ​her​ ​grandchildren​ ​and​ ​make​ ​her​ home​​ ​a ​​place​ ​where ​​all were​ ​welcome.
Carol​ ​(Mimi)​ ​will​ ​always​ ​be​ ​remembered​ ​by​ ​her​ ​family​ ​for​ ​her​ ​tenderness,​ ​compassion, generosity ​ and​ ​ loving​ ​ spirit.​ ​ As​ ​ ​a ​ wife,​​ mother​ ​ and​ ​ grandmother,​ ​​she ​ ​exemplified ​ these​​ qualities​ in​ the​​ ​way​ ​that​ ​she​ ​loved​ ​freely​ ​and​ ​lifted​ ​up​ ​the​ ​spirits​ of​​ ​those​ ​around​ ​her​ ​by​ ​her​ ​warm embraces ​ and​ ​​intentional​ ​conversations.​ ​Her​ ​family​ felt​ ​​unconditionally​ ​loved​ ​and​ ​those ​​who met ​​and​ ​knew​ ​her ​ also​ ​ experienced​ ​ her​ ​ genuine​ ​ sincerity.​
In​ ​lieu​ ​of​ ​flowers,​ memorials​ ​​may ​ be​ ​ made​ ​ to​ ​ St.​ ​ Peter's​ ​ Episcopal​ ​ Church​ ​ Restoration​
Fund,​ ​208​ ​North​ ​Street​ ​East,​ Talladega,​ ​ Alabama​ ​ 35160​ ​ ​or ​ ​to ​ St.​ ​ Jude​ ​ ​Hospital ​ at​
www.stjude.org.​ ​The​ visitation​ ​ will​ ​ be​ ​ held​ ​ on​ ​ Saturday,​ ​ December​ ​ ​9 , ​ 1-3​ pm ​ in​ ​ the​ ​ parish​ ​ hall​ ​ of​
St.​ ​Peter's​ ​Episcopal​ Church.​ ​ A​ ​ memorial​ ​service​ ​ will​ ​ follow​​ at​ ​ 3:30​ pm ​ in​ ​ the​ ​ church.​ Online ​​condolences​ ​may​ ​be​ ​offered​ ​at​ www.usreyfuneralhome.com​.
Share Your Memory of
Carol
Usrey Funeral Home
Serving Others as We Would Be Served
We're proud to be active members of the Alabama Funeral Directors Association and the National Funeral Directors Association.