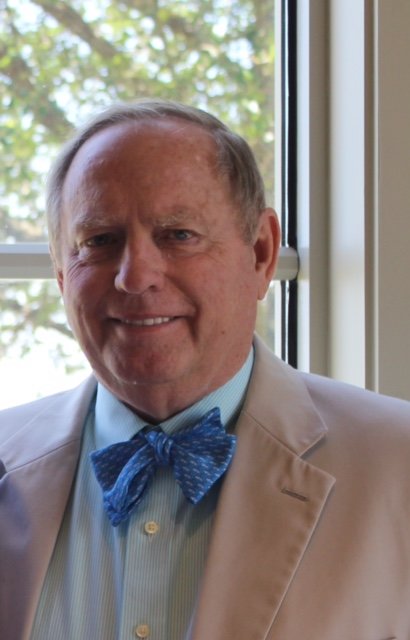 In Memory of
William Boyd McGehee, III
1950 - 2017
Visitation
5:00 pm - 8:00 pm
Wednesday, November 8, 2017
Dogwood
404 South Street, E
Talladega, Alabama, United States

Get Directions
Memorial Service
Thursday, November 9, 2017
Ritz Theatre
115 Court Square, N
Talladega, Alabama, United States

Get Directions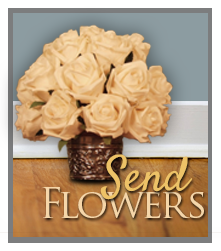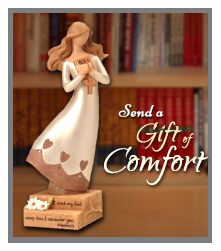 Obituary of William McGehee, III
William Boyd "Bill" McGehee, III died peacefully on November 2, 2017, at the age of 67.
Bill is survived by his mother, Mary Elizabeth Jones McGehee, and wife, Evelyn Anderson McGehee both of Talladega, Alabama; his children Katherine McGehee Collins (Scott) of Pensacola, Florida, Stella McGehee Tuten (William) of Charleston, South Carolina, and William Boyd McGehee, IV (Misty) of Talladega, Alabama; his siblings, Mary Elizabeth McGehee Paulon (David) of Talladega, Alabama, and Turner Joel Jones McGehee of Hastings, Nebraska; his loving grandchildren Turner Anderson and Wiley Tunstall Collins of Pensacola, Florida; Evelyn Elizabeth, Henry MacGregor, and Katherine Bishop Tuten of Charleston, South Carolina, and Anna Harrison and Mary Elizabeth McGehee of Talladega Alabama, and a host of beloved nieces and nephews. He is preceded in death by his father, William Boyd McGehee, Jr., of Talladega, Alabama.
Bill was born on July 31, 1950, in Montgomery, Alabama, to Mary Elizabeth Jones and William Boyd McGehee, Jr. He was a 1968 graduate of The Baylor School and earned his Bachelor's of Arts degree in Finance from the University of Alabama in 1972. He met his wife, Evelyn, during the summer of 1970 while working at Camp Mac. After marrying and moving to Atlanta, Georgia to work for a time, they moved back to his hometown, Talladega, Alabama, where he began working for his father's company, Talladega Insurance Agency. Over the years, the couple welcomed three children into their home. They raised them in the church that they loved, St. Peter's Episcopal, where Bill served as Senior Warden for seven terms. He loved his family more than anything, and they remember him as the very best possible father and husband.
Bill was a consummate businessman who loved the work he did. He was the owner of the 3rd oldest Insurance Agency in the country Talladega Insurance Agency. It was the oldest in Alabama, established in 1858. He was passionate about growing his company, helping his insureds, and creating relationships with all that he encountered. He did not look at his work as a business, but as building friendships. He was a considered a leader in his industry and this dedication was often recognized by his peers. Bill served as a Certified Insurance Counselor for over 30 years. During that time, he served on the Board of Directors and as an officer for several industry/business related Boards and groups including the Alabama Independent Insurance Agents, Alabama/Georgia TAMUG, NAUGAS Inc., Southern Underwriters Association, Business Council of Alabama, and Region 20/20. He was also a co-founder of Secure Risks.
Bill had many other passions in his life: he loved music and spent hours listening to and cultivating his personal music library. He was known to send the people he loved - and total strangers – CDs of music that he thought they might like. Among friends, he was considered the best DJ in town.
He also loved his days at the University of Alabama and the friends that he made while there including his Delta Kappa Epsilon fraternity brothers. It was his pleasure to serve as an officer of the University of Alabama National Alumni Association and the North Talladega County Alumni Association. He watched Alabama football with zeal and passed the months while football was not in season watching old games and reliving the glory of the Crimson Tide.
Perhaps his biggest love, aside from family, was his hometown, Talladega, Alabama. He loved his community. He was dedicated to making the town as wonderful as it could be. From the Talladega Arts Council and the Jemison Carnegie Foundation, to The Talladega County Department of Human Resources and Historic Talladega Commission, Ducks Unlimited, Talladega Kiwanis Club, and more, he served on many boards in his community. Bill was a member of the Talladega branch of the NAACP. As the Founder of the Davy Allison Walk of Fame, he worked with Texaco to conceptualize and bring the attraction to Talladega. He was instrumental, as the Founder of Antique Talladega and The Historic Ritz Theater, in revitalizing the theater, which draws Broadway worthy shows to its stage. He was behind the creation of the Talladega Mardi Gras parade and gala. Bill was the life of the party. He saw so many things to celebrate in his town and was the first one to throw a block party in its honor.
In 2012, Bill was awarded the Preservation Service Award by the Alabama Trust for Historic Preservation. He was also named one of the Outstanding Talladegans of the Centuries.
A visitation is schedule at Dogwood, the McGehee's home on Wednesday, November 8, 2017, from 5:00 to 8:00. A memorial service is scheduled at 12:00 on November 9, 2017, at The Historic Ritz Theater. His friends, The Reverend Robert Blackwell, The Reverend Horace Patterson, and The Reverend Benjamin Turnage will officiate the ceremony. Following the service, the family asks attendees to participate in a traditional New Orleans "Second Line" around Courthouse Square. As the Second Line processes, walk, dance, reflect, and celebrate the joy of Bill's life in the heart of the town he loved. Traditionally, umbrellas, napkins, streamers, are the waved. Wave those, Mardi Gras beads, Alabama paraphernalia, or anything else that connects you to Bill. If you wish, you can leave your memento at the end of the line, with a note explaining its significance for the family to keep.
All are welcome to attend and celebrate Bill's life. In lieu of flowers, please send donations to The Historic Ritz Theater at 115 Court Sq N, Talladega, AL 35160.
Share Your Memory of
William
Usrey Funeral Home
Serving Others as We Would Be Served
We're proud to be active members of the Alabama Funeral Directors Association and the National Funeral Directors Association.