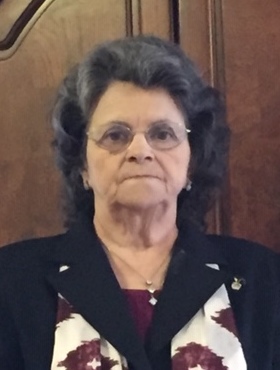 Martha Jenkins Hood
Talladega – Martha Jenkins Hood, 71, passed away on Friday, January 04, 2019. Funeral service for Mrs. Hood will be on Sunday, January 6, 2019 at 2:00 pm at New Hope Baptist Church. Visitation will be on Sunday from 1:00 pm to 2:00 pm at the church. Joe Daniels and David Gaither will officiate the service. Interment will be at Providence Cemetery.
Martha was a native and lifelong resident of Talladega. She was also a member of New Hope Baptist Church. She is survived by her husband, Dan Hood; son, Christopher Kevin Hood; sisters, Barbara Bowman, JoAnn Sexton, Hilda Haywood, Linda Jenkins, Brenda Bowman; brothers, Arthur Jenkins, Eugene Jenkins, Johnny Ray Jenkins; grandchildren, Tabitha Hood and Tianna Hood. Mrs. Hood is preceded in death by her sister, Ruby Jenkins.
Pallbearers will be Randy Martin, Lawrence Thomas, Phillip Hart, Stanley Cosby, Charles Bradshaw, and Randy Boozer. Honorary pallbearers will be her nephews. In lieu of flowers please make donations to the Fidelis Sunday School class at New Hope Baptist Church.
Online condolences may be offered at www.usreyfuneralhome.com
Usrey Funeral Home in Talladega will direct services.